The very first UK National Cycle Challenge finished last Sunday and we've spent the week finalising the figures and confirming the results. A massive thank you to everyone who contributed to these stellar statistics:
19,054 people from 1,731 organisations, including 3,700 new riders, logged 150,000 trips and cycled a staggering 1.7 million miles - that's way further than a trip to the moon and back...
So a huge thank you to everyone who took part and: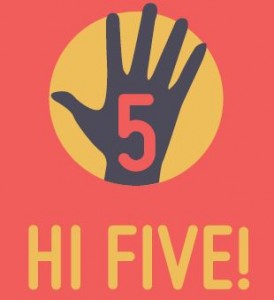 Many of our members hadn't been on a bike for years or came up with innovative ways of encouraging their friends and colleagues to take part. Some of them have kindly shared their cycling stories, so please read and share far and wide!
"Our company was motivated to get a really good participation. A lot of staff hadn't ridden a bike for decades and were keen to give it a go, but one member of staff couldn't ride a bike at all and had never learnt.

Her job is sewing cycle bags. She has sewn cycle bags for 25 years but never actually ridden a bike. I challenged her to learn during the National Cycle Challenge. We started on level ground with a small bike with the pedals off. We started off hobby horse style then introduced a slope, braking and turning and by the third week and after only 4 sessions of 20 minutes she was cycling around the park near our work place. She was absolutely thrilled and now she is looking at buying a bike! Through her efforts we managed to complete a 100% participation."

David, Lancashire
"I've hired 8 bikes for staff to use during the challenge duration and we had a staff BBQ and 16 mile bike ride last week. I've done everything to get 100% participation, including blocking people's internet access!"

Chris, Milton Keynes - the 2nd Top Encourager and Super Champion (70 out of 70 staff riding, including 50 new riders!)
"2 years ago having not ridden a bike in 16 years I persuaded some of my colleagues to join me in a try-a-bike session organised by yourselves. I enjoyed it so much that I have encouraged my 3 children to ride and all 3 now own their own bikes… you have achieved another step towards your target of getting more people to ride a bike in Lancashire and I'm sure there are many more people / success stories like me."

Carolyn, Lancashire
"We are loving the camaraderie with this and hoping we win some prizes too. Thank you for running such a fab initiative."

Kelly, Tees Valley
"Brilliant fun and I can get to work quicker on a bike than in a car."

Amanda, Tees Valley
"It was fabulous to come along and get our bikes looked at together as a family. It meant that I could get back on my bike after several years of it being in the shed to join my keen 6 year old daughter."

Suzanna, Poole
Thank you to everyone who took the time to write in - we LOVE to hear from the Love to Ride community.
Happy riding!