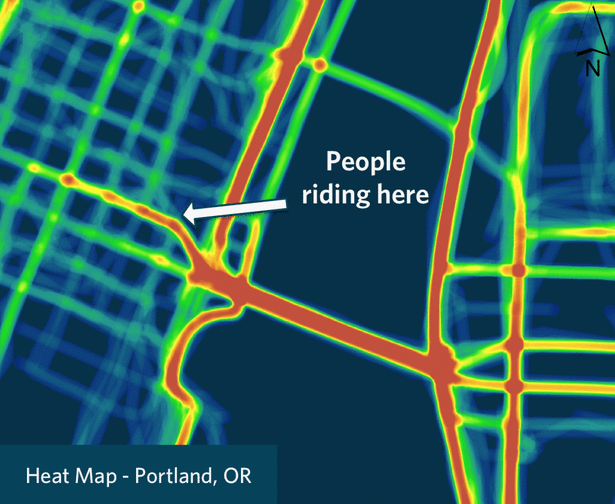 Are you interested in how you can use GPS phone app data to make better planning decisions?
At Love to Ride we collect data via a smartphone app that automatically records people's rides, walks and other transportation trips. People don't need to press start or stop on the app at the beginning or end of their trip, it's all done automatically.
This means that we get a lot of data on where people are riding their bikes, walking, etc. This data is then completely anonymized and can be used to make better planning decisions based on real data.
Things to be aware of...
Data collected with GPS phone apps provides a valuable opportunity to really understand how people are travelling around your area by bike. However, there are some key things to keep in mind as you look to analyse and utilize this data.
Check out this short video by Love to Ride CEO Thomas Stokell:
At work and can't see the video? Email it to your phone here!
Interested in learning more? Get in touch - we'd love to hear from you. together@lovetoride.net