200 Years ago...
In 1817, the first verifiable bicycle was born. In 2017, we're celebrating the 200th birthday of the bicycle with the 'Year of the Bike'. In participating regions, a calendar of events aimed at both celebrating and encouraging cycling will be run throughout the year.
We are looking for local partners who want to utilise the opportunity that the Year of the Bike brings to help achieve their local cycling goals.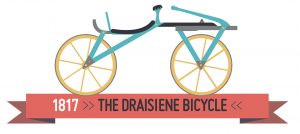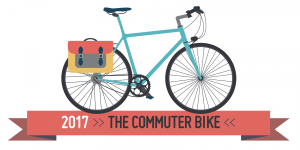 Aims
The key aims of the Year of the Bike are:
Encourage more people to rediscover the benefits of riding
Encourage people to ride more often and for transportation
Provide regions with quality behaviour change programmes at the local level
Be effective at achieving behaviour change through cost-efficient programmes
Collate and share rich data to help inform local developments

GPS data
As well as encouraging more people to ride, more often and for transportation, we'll also be collecting useful GPS data on where people are riding in your city to help inform your future infrastructure plans.
Rolling throughout the year
The Year of the Bike includes a year-round rolling programme of activity and engagement. We have four major campaigns spaced equally at one every quarter.
March
Ride to Work Week: The main aim is to encourage more people to realise the benefits of riding to work. This is a fun competition between organisations and people to see who can ride to work the most during the week. There are also incentives for encouraging new people to try riding to work as well.
June
Bike Week: To kickstart the summer of cycling, we focus on encouraging people to ride and attend local Bike Week events. Another key aim is to encourage existing riders to invite new riders out for a ride and/or to a Bike Week event.
September
Cycle September: This UK-wide event is for everyone, everywhere in funded and non-funded areas. Ride and encourage others to do the same. Compete for fun against other organisations locally and nationally. Great team and individual prizes up for grabs. Which of local employers will take the top spots?
December
Winter Wheelers - Advent Calendar: As the nights draw in and the cold starts to bite, Winter Wheelers supports people to ride in winter with top tips and an advent calendar's worth of daily prizes, including bikes and seasonal cycling gear!
Funding and Budgets
We recognise that some areas have more funding available than others for getting more people riding bikes. We have, therefore, created a menu of options which give you the ability to choose the Year of the Bike campaign elements that fit within you budget and best compliment your existing planned cycling activities. Please contact us to look at your options.
Want to find out more?
To understand how to bring the Year of the Bike into your area to give cycling a local boost - whatever your budget - get in touch with Sam by phone on 07734833451 or email sam@lovetoride.org.
Ever wondered how we change behaviour? This fun 2 minute animation explains all...