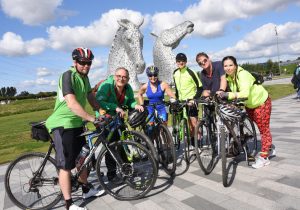 Ride365 is our year-round rolling program of activity, promotions, encouragement and engagement.
As well as delivering more tailored national programs, including the National Bike Challenge in North America and Aotearoa Bike Challenge in New Zealand, we have developed a series of major campaigns - to complement seasonal activity and achieve sustained behaviour change over the longer term.
Anyone, anywhere can take part in Love to Ride - and where we have support from public and/or private sector partners, we can turn the taps on and deliver plenty more!
A Host of Benefits
Ride365 brings our partners in cities and businesses a host of benefits including:
A proven behaviour change programme - we've trialed, tested, and refined our programs over the last 10+ years to be as efficient and effective as possible. Essentially, we've developed an approach that we can roll into a new area, then make some customisations to make it more locally relevant. This approach gets measurable results.
Global, national and local promotion and engagement - the offices in your area are taking part at the same time as the offices across the country and right around the world. This means that companies can get fully behind the programme as it is for all their staff wherever they are, rather than just in a single location.
Economies of scale and cost efficiencies - there are many efficiencies to localising a national programme - as opposed to inventing a new programme from scratch - and thus Love to Ride's programmes are very affordable for businesses, cities and regional governments.
A great prizes pool - we're able to source amazing prizes for a big national campaign, to complement the local prizes we also secure to link people into local services. Inspiring through rewards and prize giving is just one element of behaviour change, helping to get more people participating.
Fostering behaviour change over time - because our approach is year-round and long term, it addresses the fact that changing behaviour takes time - but is also best achieved one step at a time.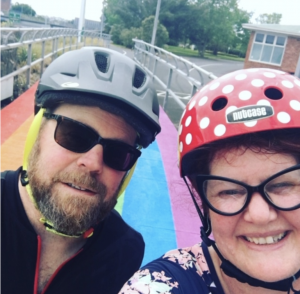 Ride to Work Week
The main aim is to encourage more people to realise the benefits of riding a bike to work. Existing riders are encouraged to try riding to work every day in the week and get into the habit of being a regular bike commuter. There are also incentives for encouraging people to try riding to work for the first time. Find out more here
Bike Week
To kickstart the summer of cycling, we focus on riding, encouraging and sharing. Another key aim is to encourage existing and new riders to attend a local Bike Week event. And this year we're giving away a bike a day throughout the 9 days of bike 'week'!
Cycle September
This is the main global event - organisations compete to see which can earn the most points by riding and by encouraging others to ride too.
We use 7 size categories to level the playing field and to provide a closer (and more fun) competition. Organisations compete on local, national, and global leaderboards as well as their industry leaderboard.
Winter Wheelers / Summer Spins
These hemisphere-specific events support people to ride in winter/summer with top tips and seasonal communications plans and prize pools including great kit, quality gear and beautiful bikes!
These events see high levels of social engagement and stunning photography, inspiring tales of riding in winter/summer and using the new stories feature to support encouragement and engagement.
To find out more about Ride365, any of our seasonal promotions or more about how to get more people cycling in your area or across your business, email the team hello@lovetoride.net and they will be right back in touch.