The annual event has grown in size and scale and we're particularly excited about this year's event as it continues to expand it's reach and impact.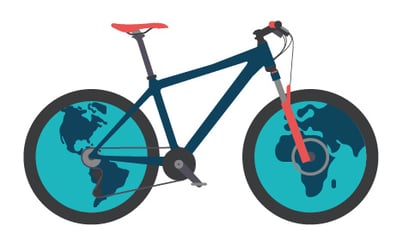 Cycle September is, at its core, a cycling encouragement program designed to get more people riding, more often, and for transportation. It is a fun, friendly 'challenge', that's easy for anyone to get involved in - from occasional riders to people who haven't been on a bike in years.
At Love to Ride, we've been running workplace bike challenges for 12 years now, so we know a thing or two about how to make them successful and hoe to achieve great results for our clients and partners.
So why are cities, and local and regional government agencies working with us on Cycle September?
It's because Cycle September is...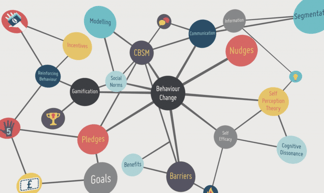 A proven approach to getting more people riding in your area - behaviour change theory and techniques are at the core of all Love to Ride programs. We provide measurable behaviour change results to our clients.
Easy to run - we know how busy you are, so over the last 12 years, we've worked hard to develop systems that make it quicker and easier to roll-out the program at the local level. We can also do all the work involved in delivering the program locally, or, depending on the level of capacity you have, we can share certain roles and tasks where it makes the most sense.
Localized program - we localize the Cycle September program so that people and businesses in your city or region experience a local platform (with options for local branding, Love to Ride site, leaderboards, marketing materials, etc). At the same time, people can navigate to see and experience the national and global leaderboards and the wider reach and global flavour of the Cycle September intervention.
Generate and give Access to Data - Love to Ride programs generate a wide range of data: from survey results about local barriers; to 'new rider' experiences in your area; to real and perceived barriers to bike commuting. Using our integrated mobile apps, we also generate trip data (distances, days, times, trip purpose etc), along with data about your local companies' end-of-trip facilities, databases of regular, occasional and new riders, non-commuting riders, and key contacts and 'champions' within local participating businesses.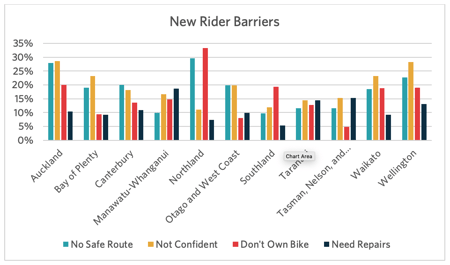 Business Engagement - Cycle September is an ideal tool to provide to your local businesses. It's easy for them to run, it's fun and it delivers a host of benefits - from healthier, happier employees, to lower car parking costs, an easy way to achieve and measure emission reductions, promote team cohesion, etc. We engage your business network and support them to engage their staff, and thus we're able to efficiently get thousands of local people engaged in your local Cycle September program.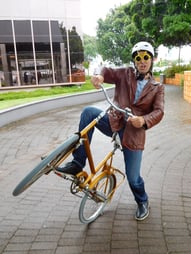 It's Exciting - a little friendly competition, both within your office, locally among businesses and friends, and within your industry locally, nationally, and globally - all helps to get people engaged and enjoying taking part in the bike challenge program.
Value for Money - due to the economies of scales we achieve and the delivery systems we've developed that make it quick and easy to roll out in another city/region, the programs we deliver are very good value for money. If you compare taking part in Cycle September versus developing and implementing a bespoke behavior change program locally, there are huge savings to be made.
Easy to run - did we mention that already?
In summary, cities and regions around the world are bringing Cycle September to their area because it's a proven approach to getting more people riding, it's easy to run, localized to their area, gives them great data, engages their business community and existing rider networks, is great value for money, and again, it's easy for them to run :-)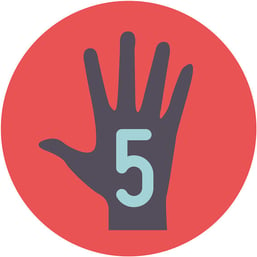 Interested in exploring options for bringing Cycle September to your area? Then please do get in touch and we'll send you some more information - hello@lovetoride.net
For those that spotted it, please note that this is a global article and we have chosen to use US English on this occasion!