"I love to help people," says Karen Lofthouse. "I like to make a difference." In September, she'll be doing just that on two very different bike rides.
As a recent cycling gold medallist in the Invictus Games UK trials, she'll be setting off on the 7th September for a 980-mile nine-day ride from Lands End to John O'Groats to raise money for The Princes Trust.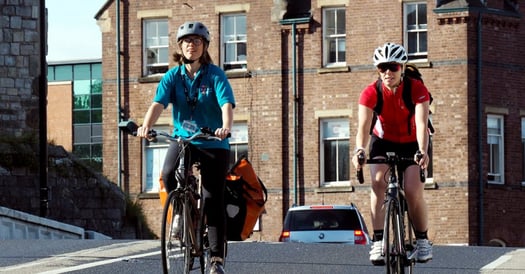 And before that, there's her everyday five-mile cycle commute to work at engineering consultancy TSP Projects, where as her company's Love to Ride cycling champion she's encouraging her colleagues to make more trips by bike for this year's Cycle September challenge.
"The journey for me is to inspire others," she said, "just as I've been inspired by other competitors at the Invictus Games."
Five years ago, Karen broke her leg while skiing for the RAF, where she then worked as an air traffic controller. The injury was so severe she wondered if her life in high-level sport was over. She tried cycling, and after a crank adjustment for her injured leg from York CycleWorks, she was able to start competing again.
"I'd been struggling after my injury, but getting out on my bike made me recognise all those positive day-to-day benefits of mood and happiness and getting out into the fresh air that cycling brings."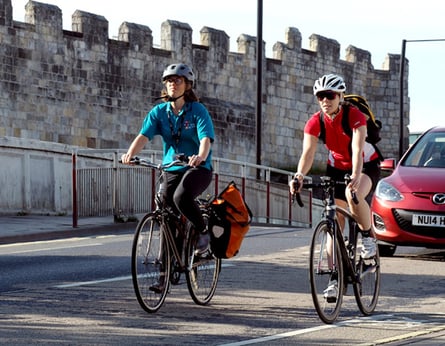 She's been working with her company on workplace cycle challenges, and on a good day reckons nearly 20% of staff ride to work. She says companies can make cycling more accessible by installing decent bike parking so riders know their bikes are secure, and by making sure cyclists have both time and proper facilities to shower and change clothes after their commute.
City of York I Travel Planning Officer Alice Thatcher also points companies to the free bike loans available though the TryBike scheme, along with adult cycle training for those less confident on the roads or wanting to hone their urban cycling skills.
"Companies can also get involved in cycle path clean ups and litter picks with us," said Alice. "The local McDonalds stores are helping us already, and say their staff really enjoy getting out and helping their local community."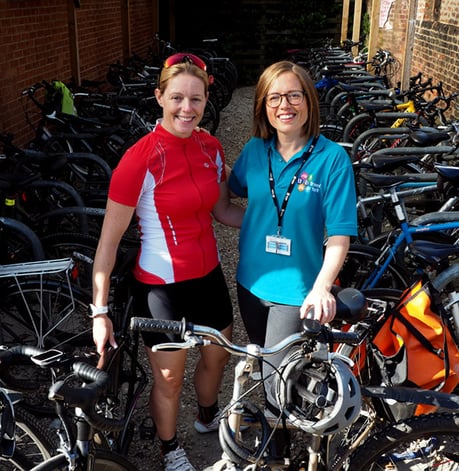 As Cycle September approaches, Karen and Alice are asking companies to nominate their own Love to Ride cycle champions to help and advise staff about how to make their first rides to work.
"I try to inspire colleagues to get out on their bike like I did, and feel that sense of achievement, even if it's only by cycling a mile or two," said Karen. "I say, give it a go and see what it's all about, see if cycling can make a difference to you, like it did for me."

For more information:
www.lovetoride.net/york
www.itravelyork.info/cycling
www.getcyclingevents.org.uk/TryBike

Sign up for Cycle September at lovetoride.net