When the pandemic hit Aussie shores in 2020, like everyone else, we weren't sure how hard we would have to brace for impact. Whilst we've been lucky to escape the worst of it, for much of 2020, like everyone else, we lived with plenty of uncertainty.

In the midst of all of this, we had two challenges slated for Australia that would run against the backdrop of COVID-19: Love to Ride Brisbane in September and the Biketober Business Challenge across NSW. Having never hosted a challenge during a pandemic, we were conscious of the mental bandwidth people were having to allocate to deal with the many challenges that the pandemic brought. We were seeing the ongoing movement restrictions being placed, orders to work from home and a tonne of public health messaging about social distancing.

The world saw a big uptick in riding a bike as people wanted to find new a way to be fit, go outside into the fresh air and get their daily dose of exercise after long stretches at home. But what was really fascinating is that we saw, more and more, a need for people to find connection and community in an increasing virtual world.
INCREASED PARTICIPATION ACROSS BOTH NSW & BRISBANE
Being virtual and completely administered online, people were able to still log their rides, participate in an event and win prizes, despite working from home, part time or casually. The challenge reminded them they could ride anywhere, anytime to participate. Even a ride to the local shops to get essentials.
NSW: 12% increase on previous year - 4,251 participants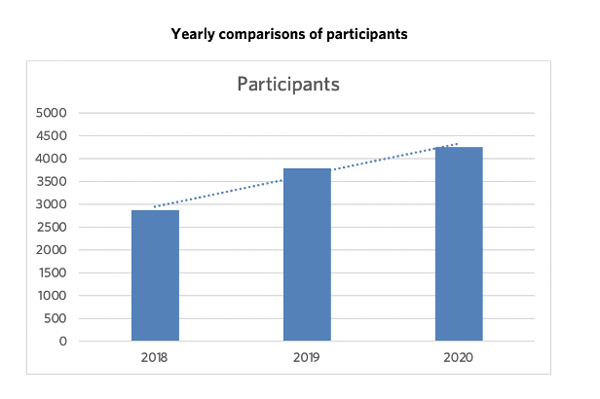 Brisbane: 9% increase on previous year - 3,123 participants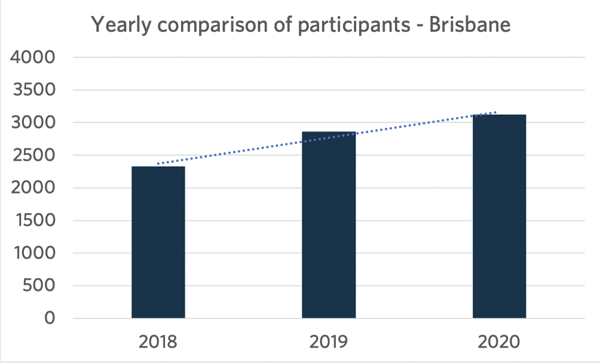 VIRTUAL CONNECTION

With longer periods spent at home and instructions to isolate, people were craving connection. The challenge platform effectively replaced the office 'banter' as friends and colleagues were able to encourage each other and connect virtually by sending messages.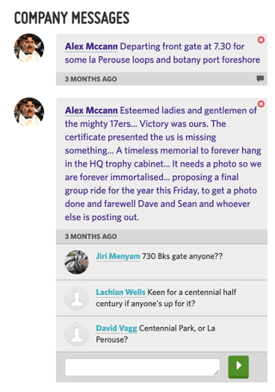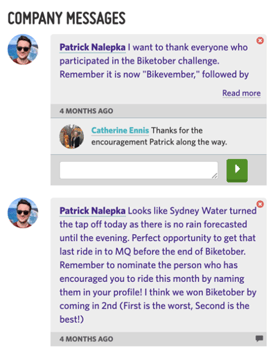 STORYTELLING & SHARING

And what about the great yarns spun at the water cooler? Well, riders went virtual too! People were sharing their riding stories far and wide and reading other people's too, using the Love to Ride Stories feature.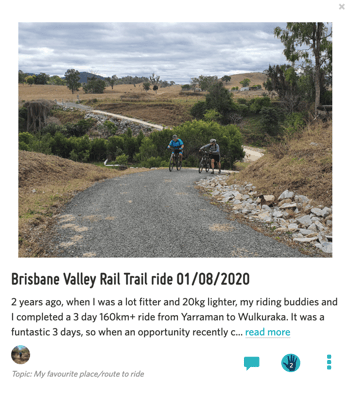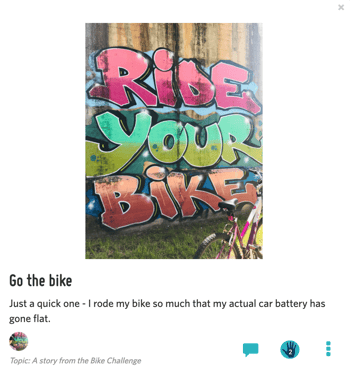 HEALTH & FITNESS STILL KEY TO CAMPAIGN ON

We've seen the humble bicycle emerge as the hero of the new socially distanced era. As people look to avoid public transport and cities face the threat of rising single journey car trips, we are still reminded by the data that the biggest motivators for people are health and fitness. Of course, truer more than ever, in the face of COVID.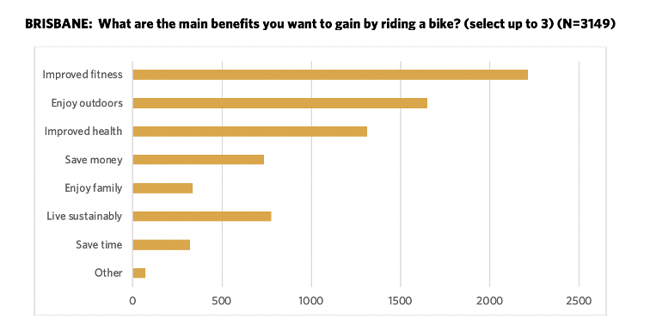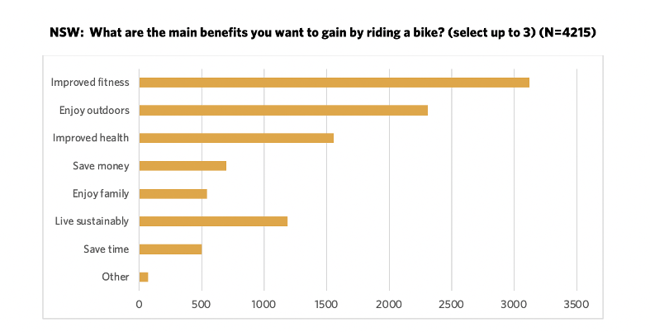 And we give people the tools they need to boost those motivators with features like goal setting and activity tracking.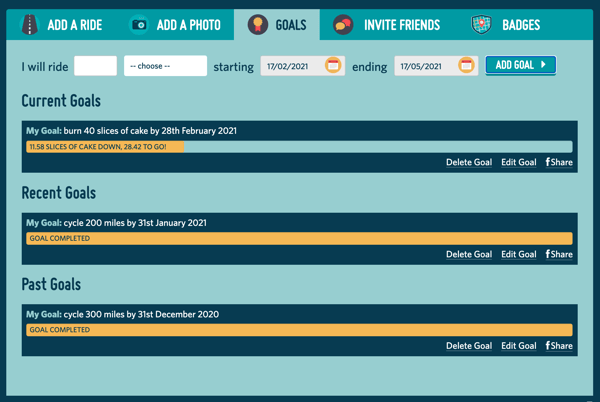 THE COVID DICHOTOMY: AVOIDING CROWDS & CRAVING CONNECTION

So the dichotomy between avoiding crowds and craving connection will continue as we all navigate COVID-19. Whilst riding a bike may be the perfect answer to get around at a safe distance from others, we still need 'each other' to foster community amongst us. Especially when it comes to new riders who, science shows, rely on encouragement and reinforcement to continue with overcoming barriers and learning new skills. Building infrastructure is of course crucial and, as COVID-19 has proved even more, the work of community building too.


Love to Ride as a tool to grow cycling locally

We're grateful for the opportunity to be able to work with and support so many cities, businesses, and people around the world to help them connect and find community. The Love to Ride online platform and program has always been an effective approach to engage and encourage more people to ride bikes, and at this difficult time, it's been great to have been able to be there to help and support so many people who have wanted to take up riding and gain all the benefits of riding a bike brings!